Dedridge Baptist Church was the fruit of a church-plant by Ladywell Baptist Church, and first occupied its present premises in 1984. The two congregations still meet for a joint worship service on at least one occasion in the year. We are also in membership with the Baptist Union of Scotland.
Our hope is that visitors find us a warm, welcoming community where they quicky feel at ease. They will also discover that, like most families, we are compromised not just of varied generations, but backgrounds. Among our present fellowship are represented not only those from the UK, but overseas, who's varied cultural backgrounds bring a richness to ourcommon commitment to Jesus Christ.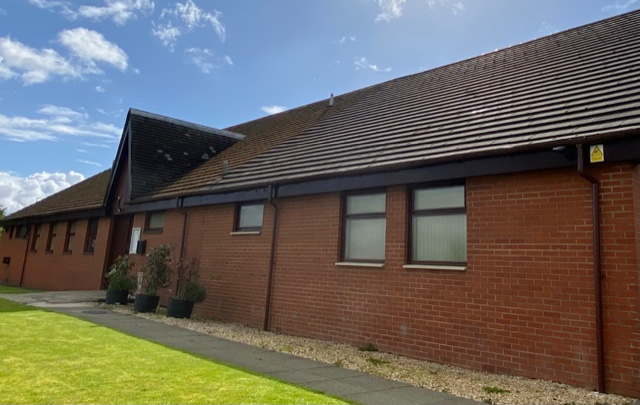 Our experience of worship consists of praise ably supported by our 'Worship Band', who lead us in both traditional and contemporary song. At a suitable point in worship, the younger members of the church leave for 'Youth Church' in another part of the building. Worship will always include a reading from scripture, which when explained and applied by the Pastor, contributes to our growth in faith, and supports us in living it out in the week ahead. Corporate prayer is also undertaken by another member of the congregation each week. Our services conclude with coffee and an informal time to catch up with friends.
We would hope that our experience together on a Sunday and in the week, reflect both an honesty about the challenges to faith, and a desire together to see it strengthen. What we have found is that nothing supports us in this aspiration like a sustained focus on the gospel of Jesus Christ, helping us to see God, ourselves, and the lives we live, in a new and hopeful way.